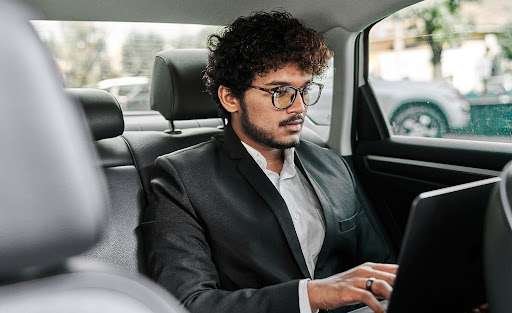 The Experts in Business Collaboration Solutions
We're DSNL, India's largest independent, integrated C3 (Command, Control, Conferencing) service provider. We're focused on offering best-in-class business collaboration solutions for modern organizations across industry segments.
Learn Why Web Conferencing is Vital for your Organization
The internet is rapidly becoming the preferred medium for business discussions. With web conferencing, documents and worksheets can be shared with stakeholders, enabling real-time analysis and quicker conclusions. Interactivity gets a boost with webcam videos and chat options. Collaborative decision-making improves organizational efficiency, and web conferencing presents a great way to achieve it..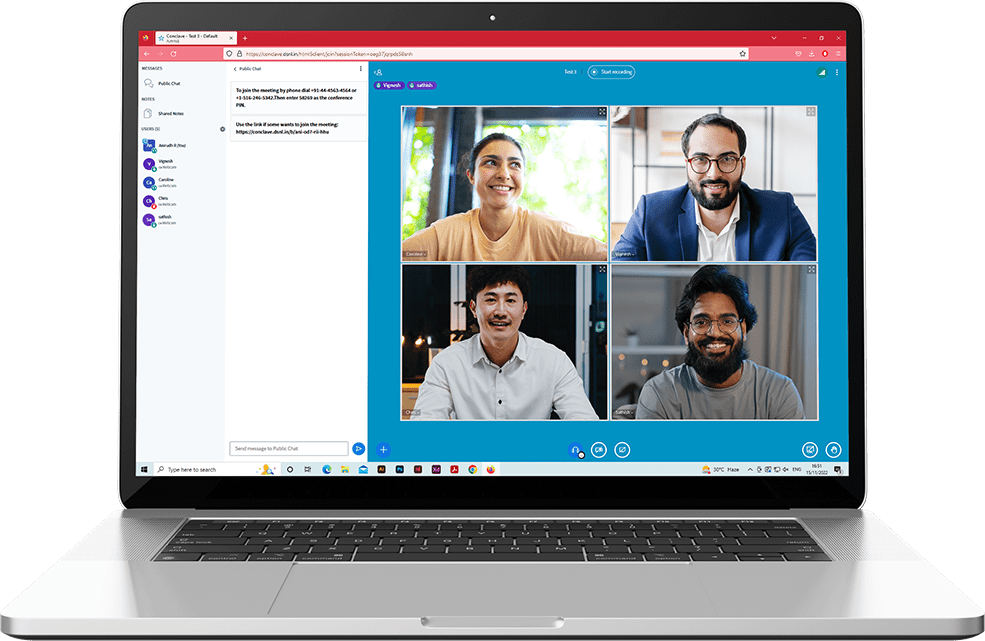 Conclave – the modern way to conduct meetings
Web conferencing presents new possibilities that make business discussions more clear-sighted.
Share Your
Screen Or Documents
Let your ideas shine. Share your screen, seek inputs, eliminate misinterpretations, and gain from instant feedback.
See and Interact With Others
With video, interactions become more engaging while personal rapport among participants improves

Exchange
Views
Need to send a quick update? Use the text chat option. Conduct polls and seek opinions.
How DSNL Conclave Benefits Businesses
Web conferences infuse energy and excitement in meetings, leading to result-oriented discussions and higher operational efficiency

Work from anywhere
Facilitate users to work from anywhere. Empower remote employees to contribute to team discussions. Web conferencing makes it easy to coordinate and share documents or reports..

Cost reduction
Web conferences offer the same level of interactivity as in-person meetings. Travel needs are minimized, money and time are saved while productivity improves.

Accelerate Decisions
Overcome communication challenges and ensure collaborative tasks get completed on time. Ensure quicker decisions as stakeholders work in close coordination.
Conclave from DSNL – the solution built for your needs
Sign up for Conclave, our web conferencing solution for businesses of all sizes. Offer your users a powerful yet easy-to-use meeting platform and enhance the synergy in your organization
01
Recording
Enable call recording and create a permanent record of the meeting for future reviews.
02
Secure and Reliable
Be assured of high security and reliability with industry-leading cloud technologies and solution engineering
03
Low bandwidth
Adjustible settings ensure the best conferencing experience, even at low internet speeds
04
Flexible , Affordable
One size doesn't fit all. Pick a pricing plan to meet your exact needs from thoughtfully designed options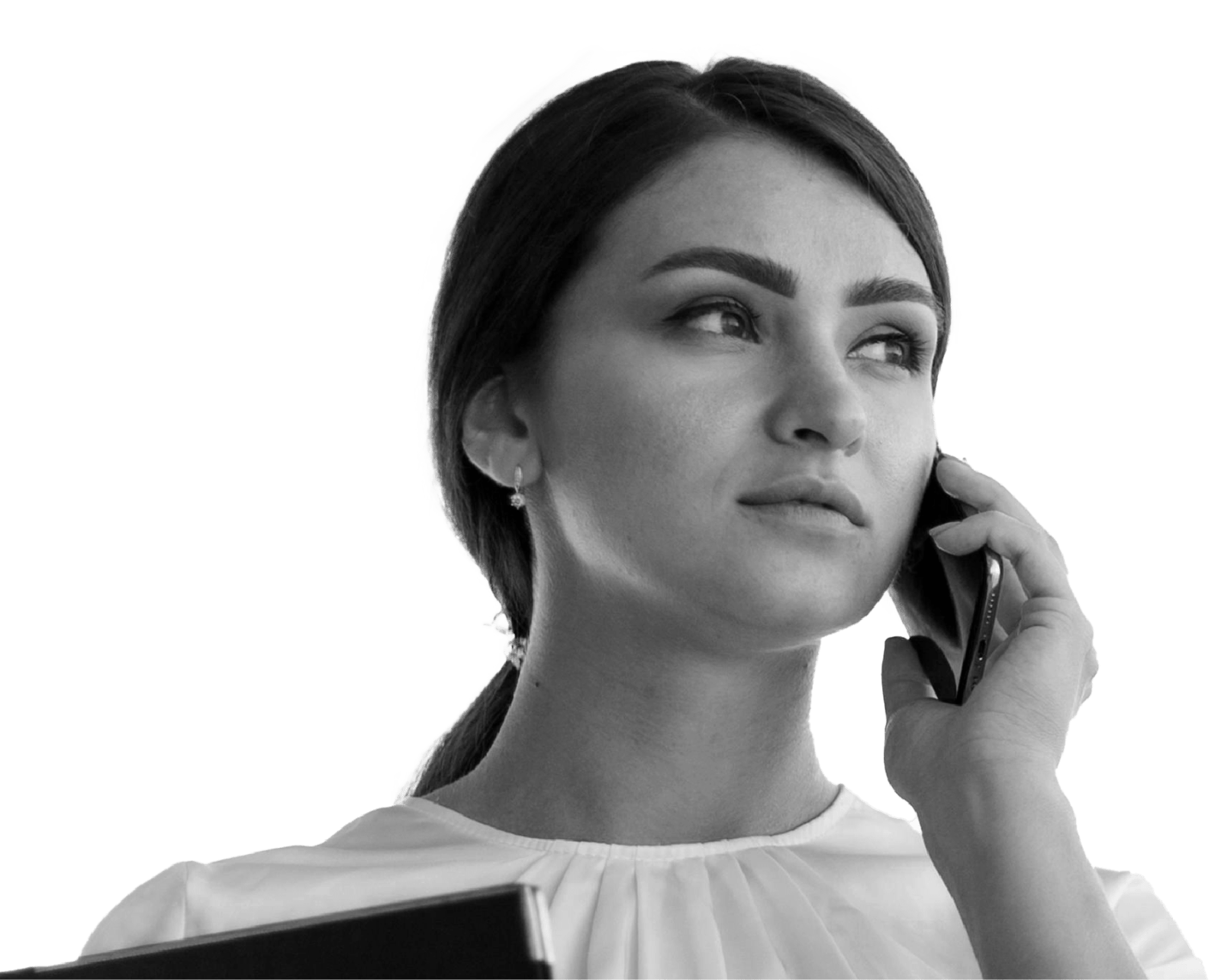 We'll be delighted to hear from you. Please fill out the form and let's connect.
We'll be delighted to hear from you. Please fill out the form and let's connect.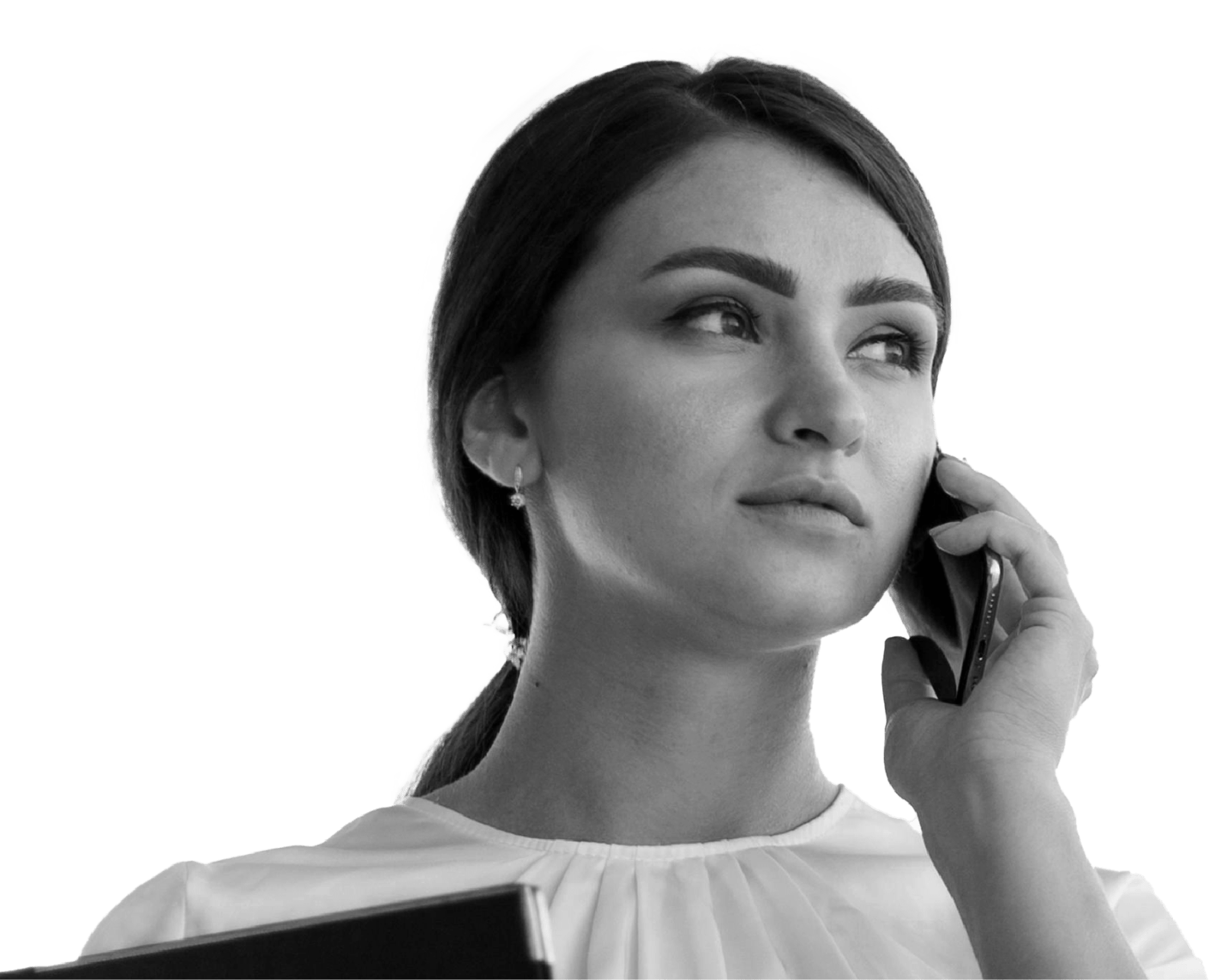 "The best conferencing company to rely on when you need to conduct critical or large meetings. Their support is top-notch — before, during, and after the call. Strongly recommended."
Chief Marketing Officer, Global Pharma Major
DSNL's voice messaging is an integral element in all our product promotion plans. The reach and response have been amazing."
Product Director, Fast-growing Insurance Aggregator
"We found a dependable solution provider in DSNL, thanks to their connectivity to multiple networks. This has been a real lifesaver".
COO, Leading Healthcare Company
1. Do I need specialized equipment or software to participate in a Conclave call?
You just need a PC or laptop, smartphone, or tablet, running Windows, MacOS, Android, or iOS with a recent version of an internet browser
2. How many participants can a Conclave meeting support?
Depending on the plan, you can include up to XX people in a Conclave meeting.
3. What is the bandwidth required at the participant's end?
For the best conferencing experience, we recommend a minimum of 1 Mbps download and 0.5 Mbps upload speeds
4. Can I share presenter control with another attendee?
Of course. You can transfer presentation controls to any other person attending the conference
Let's be your communications partner
Fill Up the details and Register Now for the free demo

DSNL is India's leading Command, Control and Conferencing (C3) service provider enabling effective communication for businesses across industries.
Contact Us
Door Sabha Nigam Limited, Tidel Park, 11 – 06, D – South No.4,Rajiv Gandhi Salai, Taramani, Chennai, 600113.
Quick Links
DSNL Customer Login
MultiCall Login
Conclave Login
General Links
DSNL Customer Login
MultiCall Login
Conclave Login
Resources
Careers
Copyright All Rights Reserved © 2022 DSNL | Disclaimer | Terms & Conditions | Privacy Policy | Sitemap