Door Sabha Nigam Limited (DSNL), the Audio Conferencing software company, is India's largest integrated C3 (Command, Control, Conferencing) service provider in India. Being a leading Audio Conferencing service provider for business houses, DSNL knows well the value of communication and how it plays a critical role for the development and smooth running of an organization.
Living in times of high-tech communication, corporate companies are naturally willing to adopt a variety of new and innovative technologies for fast and effective means of business communication.  To achieve the desired results and goals through such a communication therefore, DSNL's Audio Conferencing solutions are the best method that an organization would love to prefer. You can be rest assured that DSNL's Audio Conferencing Solutions enable you to maximize decision-making efficiency.
Audio Conferencing allows multiple persons from different locations to join virtual meetings and communicate with one another through a computer-based platform.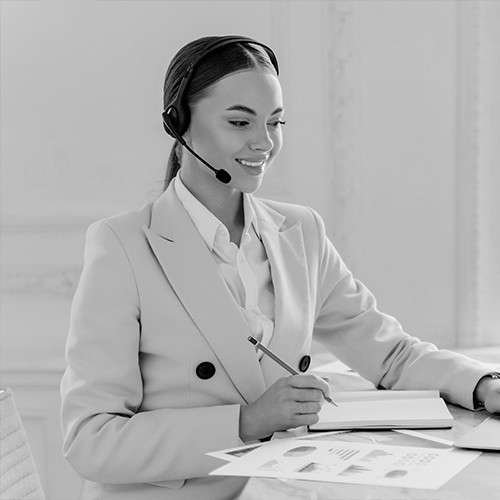 How it Works
Audio Conferencing is conducted either by using the traditional method of telephone lines or through internet connection.  In the conventional mode of using a telephone line, each person dials into a designated phone number and enters a unique access code to join the call.  Whereas, in internet-based Audio Conferencing, either a computer program of an app is used to connect to the participants.  In this method, users can join the call by clicking on a link or entering a meeting ID.
Why audio conferencing is favored against video conferencing in modern-day business communications:
There are compelling reasons why audio conferencing remains the first choice of business leaders.
Greater Flexibility
Audio Conferencing has a simple and straightforward functionality, and avoids usage of video apps or software.  Therefore, it is easy for participants to communicate ideas effectively.

Better Security
In Video Conferencing you may often get interrupted due to undesirable or inappropriate ads.  In fact, these could be scams also.

Higher Quality
Unlike in Video Conferencing, data transfer is not required in Audio Conferencing, and one can experience high-quality audio as well.